ACT Prep Class this August… Presented by Integra Forensics!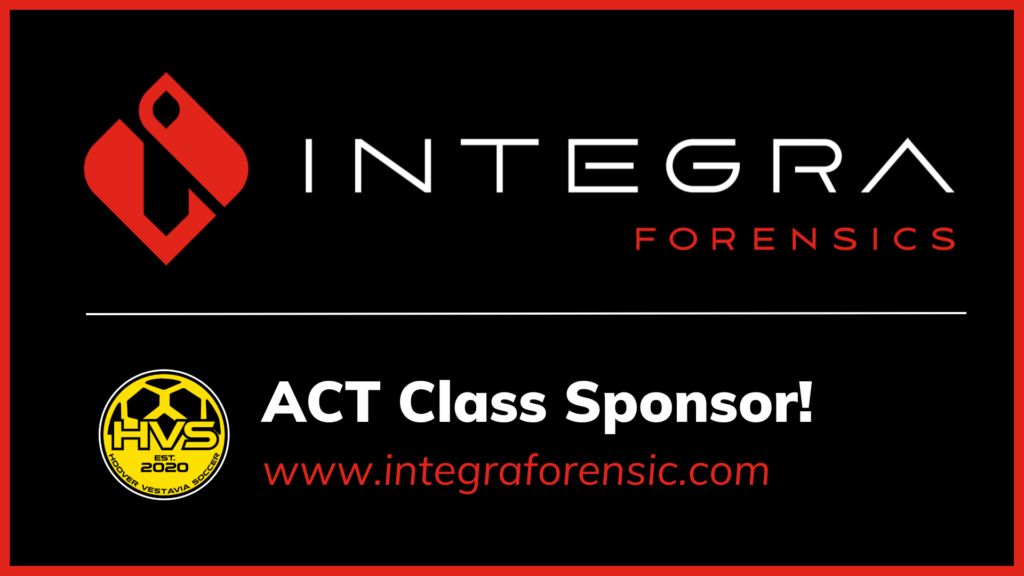 RE: ACT Prep Class, presented by Integra Forensics
Information: Mondays @ 6:00- 8:30 PM on Aug 7, 14, 21 28
---
HVS is excited to announce that Integra Forensics is our newest sponsor. A national leader in Accident Reconstruction, they provide scientific analysis to help clients in a variety of settings, from transportation to general industry.
As such, they are perfectly aligned to sponsor the HVS Pre- ACT Prep Class, held each August. Both Integra and HVS realize that our players' most important tool is their critical thinking. All of the subjects covered in the ACT Class are applicable to Integra's specialties, so it is a great partnership.
Thanks to Integra, the classes are free of charge for any HVS player. For information on the course, see below!
---
HVS is again hosting a series of free ACT prep classes open to all high school-aged players in the club.
A big thanks to Integra Forensics for sponsoring the class – so it can be FREE of charge for participants!
As our Juniors and Seniors prepare for this important college entrance exam, the club wants to help our players improve their previous scores or score as high as possible the first time out.
We have room for 30 players, and preference will be given to seniors, then juniors!
ACT Prep Classes will be on Monday nights, from 6-8:30 PM, in the SHAC meeting room. The classes start Aug 7th and run for four straight Monday nights. All players with HVS training conflicts will be excused from training on these dates.
Our instructor, James Bondurant, brings a wealth of information and knowledge as a seasoned ACT tutor. James has been teaching ACT prep classes for eight years. The average increase in student composite scores is 3 points if students practice and study the material given. Some students have raised certain subject scores by 6 points!
The deadline for applying for these classes is August 1st. If there is a huge demand, we will look to hold a second set of classes later in the fall season. These classes are designed to help students prepare for the September 9th National Test Date (the registration deadline for the test is August 4th).
This class will help high school seniors and juniors increase their test scores. All subjects of the ACT are reviewed and taught. Basic English and math review sheets will be given to all students. Test-taking skills will be prepared and reviewed for all sections. Preference will be given to seniors, then juniors.
Thanks, everyone!
HVS Staff