New Partnership with TEKKERS Media!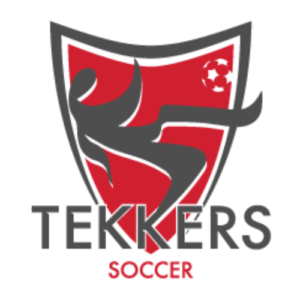 Birmingham, Alabama, February 25th, 2023 -- Tekkers Soccer Media, a top-tier highlight service provider- has partnered with Hoover-Vestavia Soccer Club!
Hoover-Vestavia is a nationally known soccer program established to bring top-level players together- and compete at the highest levels of youth soccer. As a club, Hoover-Vestavia teams ages u12-u19 compete against some of the nation's best academies and clubs.
Mike Getman,  Director of Hoover-Vestavia Soccer Club, said, "Video highlights are an important piece of the recruiting puzzle. By partnering with Tekkers Soccer Media, we give our players another tool to help them find the right fit at the next level."
Bradan Allen, Co-Founder of Tekkers Soccer Media, said, "We are thrilled to form a partnership with a highly achieved club such as Hoover-Vestavia Soccer. HVS's talent pool is top-notch, and we look forward to providing them with high-quality highlight tapes that express who they are as players and give them an additional resource to push on to play at the next level."
About Hoover-Vestavia
Located in Birmingham, Alabama, HVS  is incorporated in Alabama as a not-for-profit 501©(3) corporation. The club was established to promote and compete in the highest level of soccer for players in age divisions u12-u19. The Club competes in  MLS Next, NPL, DPL, and SCCL Leagues.
About Tekkers Media
Tekkers Media is no traditional soccer highlight tape service. Tekkers Media does not use an algorithm to create a highlight tape, as picking the correct clips out of 100 actions is essential in creating a highlight tape. Tekkers Media offers, through their highly connected and talented staff, a way to put together a product that spotlights a player's strong suits in a format that is proven to have better reception when in the hands of college and professional coaches.
Registration Page for Hoover-Vestavia Players:
Tekkers Soccer Media:
Bradan Allen

Co-Founder Tekkers Media

317.667.7664
Hoover-Vestavia Soccer Club:
Related Links: