The Director's Cut, Vol. 2-13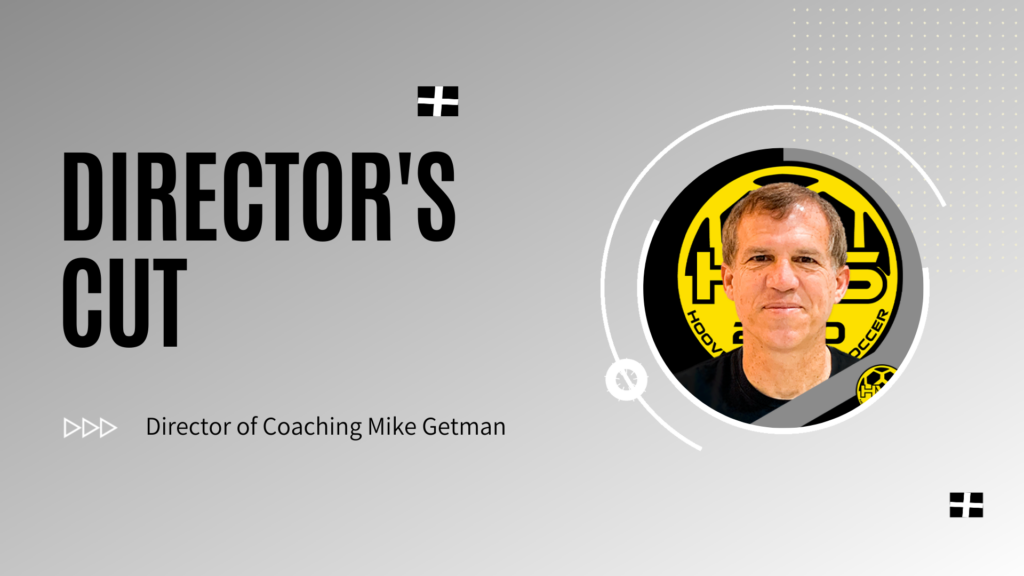 March has come and gone and what an exciting month it has been. Overall, our teams went 14-16-5. The boys went 9-12-3 and the girls went 5-4-2 for the month. Our 2004/03 MLS NEXT boys are currently sitting in 2nd place in the league with an overall record of 10-1-3. They have qualified for the MLS NEXT Flex Finals in May! Our 2006 MLS NEXT Boys went 3-1-0 in March and have also qualified for the MLS NEXT Flex Finals. Our 2007 MLS NEXT Boys went 1-0-1 for the month are currently tied for 3rd in the League with Atlanta United.
Our 2008 DPL Girls are 10-2-2 in the league and sitting in 2nd place. Our 2010 Pre-DPL Girls are 9-1-1 overall and are in 1st place in the State League.
UAB Sports Medicine Monday Night Health Checks at the SHAC will continue starting on April 4 from 6-8pm. ATC, Kenny Davis is there to help diagnose and treat any player injuries.
We have had several more players announce their commitments to college soccer. Here is the most up to date list of boys: Kosi Udeh – Signed with South Carolina. Kaleb Jowers – Signed with UAB. Bryce Burdette – Signed with UAB. Alan Melendez signed with UAB. Jackson Nabors – Signed with Davidson. Topher LaRussa – Signed with St. Bonaventure. Chase Tilashalski committed to the Univ. of Southern Indiana. Seth Acton – Signed with Montevallo. Josh Rowland – Signed with Northwood. Isaac Obermiller – Committed to Rhodes. Nathan Starzl – Signed with Gordon College. That is 7 Division I signings and 11 overall. We expect to announce a few more in the coming weeks.
Here is the most up to date list of girls: Alana Morton – Signed with Jacksonville State. Camryn Davis – Signed with Jacksonville State. Jessica Johnson – Signed with Jacksonville State. Bailee Washington – Signed with Mississippi Valley State. Avery Moody – Signed with AUM. Ella Moody – Signed with AUM. Riley Kate Hulsey – Signed with AUM. Two more players have committed for next year.
In 2021, HVS sent 9 boys and 8 girls to the college level. In 2022 we are at 11 boys and 8 girls so far with more to come.
Here are some scheduling updates as you plan your Spring:
April 10 is College Signing Day: Help us celebrate all of our HVS Seniors who have signed to play college soccer. April 10 at 4pm at Liberty Park.
April 25-May 5, Open Training Window: An opportunity for any player from any club to train with our current players and coaches and see what HVS is all about. Click here to register. https://hoovervestavia.byga.net/programs/jzxtiod6fh/signup
May 12-13 HVS Pre-tryout Camp: Opportunity for players outside and inside our club to be seen and to prepare for the tryouts. https://hoovervestavia.byga.net/programs/hh1g7j144t/signup
May 14-15 HVS Tryouts for 2022-2023 teams. Times are still TBD, venues will be May 14 @ SHAC/Liberty Park and May 15 @ Hoover MET
Here are a few tips to help your player during the spring:
The weather will be variable. Make sure they have proper clothing with them.
Make sure they have plenty of water. Temperatures are rising and players will sweat out a lot of fluids. Due to COVID we don't want players sharing water.
Arrive 10 minutes early for practice. That way your player is ready to go at the start time. Players need a few minutes to get their shoes tied and to get prepared.
The Director's Cut LIVE!
Our next Director's Cut Live! will be Sunday, April 3 at 6:30 PM we will provide some updates on the club and then open the floor to questions. 
Social Media is one of our best ways of keeping everyone informed and of letting the rest of the world know what our club is up to.
Twitter: @HooverVestavia, @getmanm
Facebook: @hoovervestaviasoccer
Instagram: hoovervestaviasoccer
Please follow us on social media but also please retweet and repost as often as possible. Let's make sure everyone knows how special our players and our club are!
Sincerely,
Mike
Mike Getman
HVS Director of Coaching