HVS College Signing Day is April 10, 2022!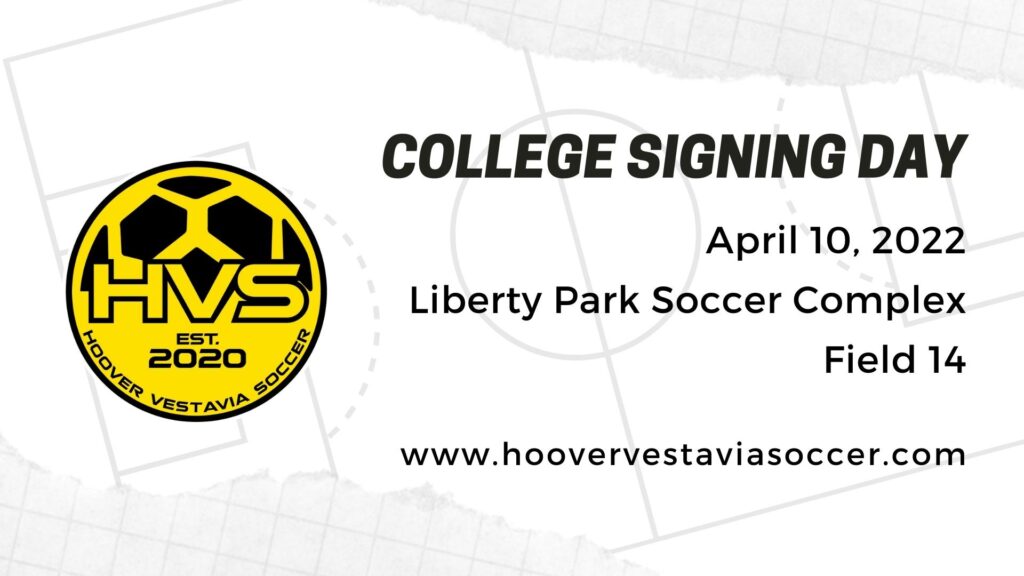 RE:  Hoover-Vestavia Soccer College Signing day
We are very proud to celebrate the 20+ High School Seniors that are going on to play College Soccer this Fall!  Join us this April to celebrate their future!
What:  College Signing Day
When:  Apr 10, 2022
Time:  4:00 PM
Where:  Liberty Park Soccer Complex Field 14
After years of commitment and sacrifice, this will be their day. It is an opportunity for us to show them our appreciation for their accomplishments. All players from HSC, VHSC, and HVS are invited. There will be free food, drinks, and snacks, thanks to our Sponsors. 



Hope to see you there!