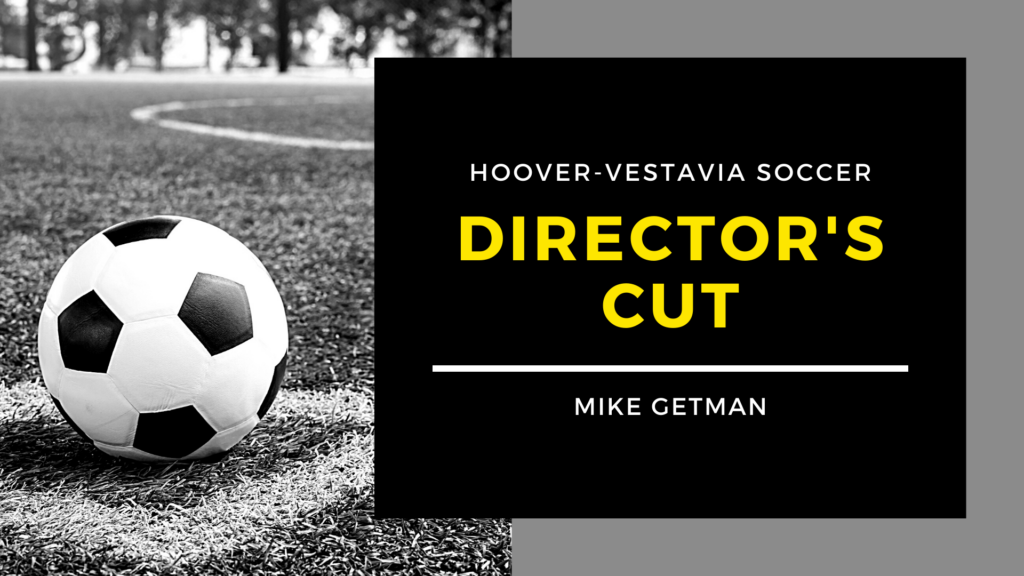 I was recently asked why we constantly post the results of our games if our club is dedicated to player development? This is a great question! We post the results because we do value competition. Working hard and working as a team in order to win is one of the most important lessons that sport can teach to young people. We also want to make sure we recognize the accomplishments of our players and our teams.
In our last Director's Cut, I left out the success of one of our teams. The 2009 NPL boys had a strong season that culminated with a trip to the NPL playoffs. Congratulations to all the players and coaches who worked so hard!
With many of our teams now playing games and having practices on a daily basis, I want to remind everyone of the importance of showing up each day. There will always be family emergencies and other reasons why your player can't be at a practice or a game, but think of soccer practice as schoolwork in the subject of sport. If you miss practice, you won't be prepared for the test (game) on the weekend. If you miss the game, you don't know how well you did or didn't learn the lessons from the past week of training. Like any other subject, the more often you are in class, the more likely you are learning and progressing.
I also want to remind parents of our dress code for practices. Players should have on a White practice shirt along with black shorts and black soccer socks. Make sure your player brings their HVS Hoodie to training as well. If it is warm and they don't need it, they can leave it in their bag. Often the evening starts warm and gets colder and your player will want something warm to put on. All players should always have Shin Guards with them. These are required.
April 16 at 4:00 PM at Liberty Park we will host our Senior Signing Day. This is a chance to celebrate the accomplishments of our graduating players who have signed to play college soccer. We will also hang banners for each of them at this event. We will provide free food for everyone in attendance as well.
Our International Tour is set and 16 HVS players will head to Germany, Luxembourg, and France over Spring Break. Our team will play 3 Bundesliga Academies and will be trained by German coaches. They will also get to see a Bundesliga match as well as visit some of Europe's most interesting cities.
We have set up a special email address where players and parents can send pictures and videos for use on our social media platforms. We can't promise everything will get posted but we are trying to post more often. Please send all pictures and videos to [email protected]
"Life's most persistent and urgent question is, What are you doing for others?" – Martin Luther King Jr.
Sincerely,
Mike Getman
HVS Director