The Director's Cut, Vol. 3-3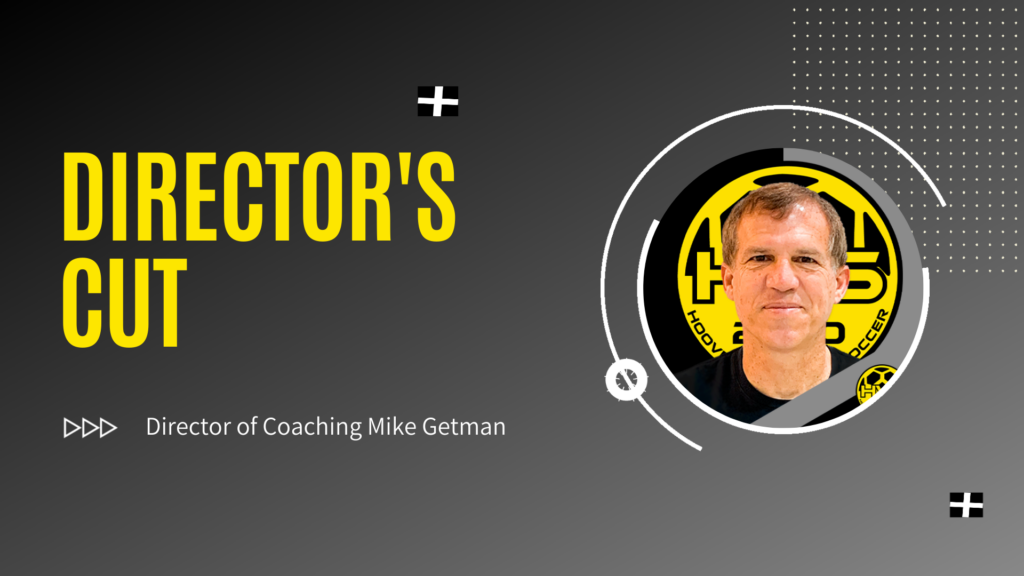 This past week was another good week of competition. Overall our club record is 79-71-17. Our Boys teams are 43-43-8. Our girls record is 36-28-9 Please remember that winning is nice, but that is not what it is all about. We play in the most competitive leagues because we want our players to learn and develop. While winning every game is fun, we learn much more in close matches or even in losses. Sometimes this is a challenge for young players to understand. We do not measure our success thru wins and losses. We measure our success by player development, team development, and long-term growth!
This week we have HVS Night for Girls on Tuesday at SHAC. College coaches along with our players will watch our 04/05 Girls vs 06 Girls. Dinner will be served to all players before the 7pm kickoff. On Wednesday night the 04/05 MLS NEXT Boys will take on the 04/05 NPL Boys at Liberty Park. Again, dinner will be served before the 7pm kickoff.
A big thanks to FH Concessions and Jimmy Johns for their support.
Youth sports world-wide are experiencing more problems with Parent Behavior than ever before. All of our leagues are now using video to help police side-line behavior. More importantly our kids have more stress in their lives than past generations. Let's all help lower the temperature at games by being a positive example. Even when referee calls or even the game itself is not going our way.
As the school year kicks into full gear, life can get very busy. Soccer practice, school, homework, school activities and family activities can make for a full schedule. Please remember that attending practice and games is vital for your player's development. A player can't make up for missed learning time. The team can't develop without all players either. It is inevitable that you will need to miss once in a while but make it the exception and not the rule. The 10,000 hour rule says that it takes that long to become a true expert in any field. The more consistently a player attends training, the sooner they will become a true expert!
Don't forget to take advantage of our Monday Night Training Room. Every Monday night, Kenny Davis ATC is at the SHAC Meeting Room from 6:00-8:00 PM. This is a free service that can help with diagnosis and rehabilitation of injuries.
"Every day on the field is a great day!"
Sincerely,
Mike Getman
HVS Director of Coaching