The Director's Cut, Vol. 2-16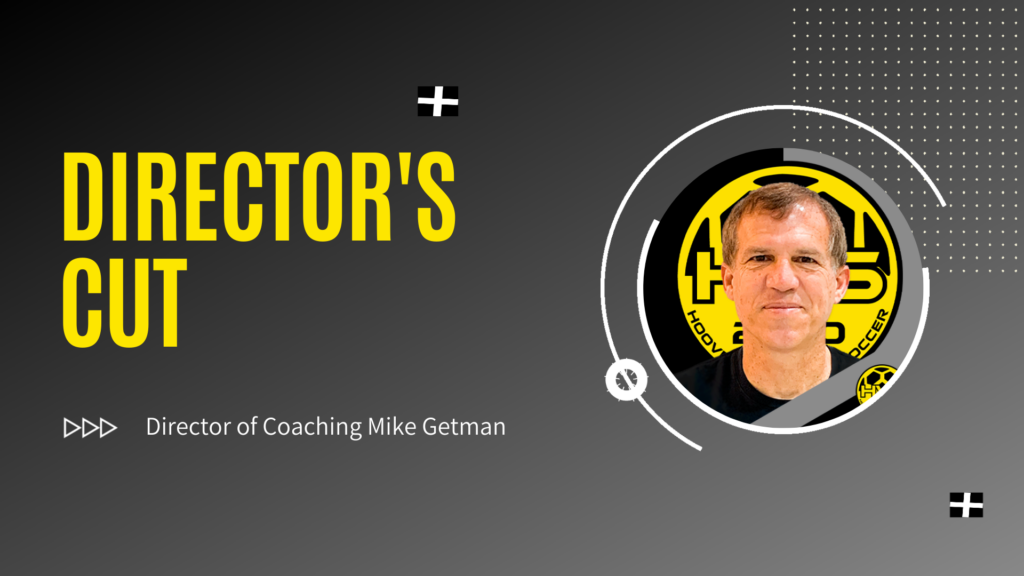 Summer is here, school is out, but the soccer season continues! Congratulations to our 2004/03 MLS NEXT boys who are headed to the National Playoffs at the end of June. Congratulations to our 2008 and 2007 DPL girls who are also headed to the National Playoffs at the end of June. We also wish our 2005 DPL girls the best of luck as they head to the DPL Showcase. Congratulations are also in order for the 2006 MLS NEXT boys who made it to the MLS NEXT Flex finals.
As we head into the summer, we also want to thank a few coaches who will not be returning. Jason McLaughlin coached our 2009 MLS NEXT boys. We wish him well as his family moves to Japan. Chris Blight worked with our 2010 boys. He is stepping away from youth soccer to focus on his role at Oak Mountain HS. We also want to welcome back Moises Roman who worked with HVS in 2020 and will return in 2022. We have also added Chad Thomas and Michael Harris to our staff. Coach Moises will work with our 2004/05 NPL boys. Coach Chad will be with our 2007 NPL boys and Coach Michael Harris will be working with our 2011 boys. We are also excited to have Oleg Sinelnikov taking on a bigger role in the club as he becomes our Director of Goalkeeping. He will continue to coach two of our girls' teams.
As our spring seasons come to a close, we want to wish our graduating players the best of luck in their future endeavors. We can't wait to see what comes next for you. Here is a list of colleges that our players will be attending: Alan Melendez, UAB. Kosi Udeh the Univ. of South Carolina. Kaleb Jowers, UAB. Bryce Burdette, UAB. Jackson Nabors, Davidson. Topher LaRussa, St. Bonaventure. Chase Tilashalski, the Univ. of Southern Indiana. Seth Acton, the Univ. of Montevallo. Josh Rowland, Northwood College. Isaac Obermiller, Rhodes College. Nathan Starzl, Gordon College. Braelen Francis, Oglethorpe Univ. Sims Tosh, Oglethorpe Univ. Carlos Elorza Rodriguez, Faulkner Univ. Alana Morton, Jacksonville State Univ. Jessica Johnson, Jacksonville State Univ. Camryn Davis, Jacksonville State Univ. Bailee Washington, Mississippi Valley State. Avery Moody, AUM. Ella Moody, AUM. Riley Kate Hulsey, AUM. Skylar Bennett, Univ. of Montevallo.
Welcome to the 2011 boys and girls who will be joining our club this fall. HVS will have two teams for boys and for girls in the U12 age group. These teams will all be playing in the SCCL. We also want to welcome all the new players who have joined HVS through the tryout process. We had nearly 700 players register for tryouts and 380 players were selected.
The 2021/22 season was a great success no matter how you measure it. Our players and our teams have developed and improved so much it is amazing. We are all excited to see what 2022/23 has to offer.
I look forward to seeing everyone back on the fields very soon.
Sincerely,
Mike Getman
HVS Director of Coaching