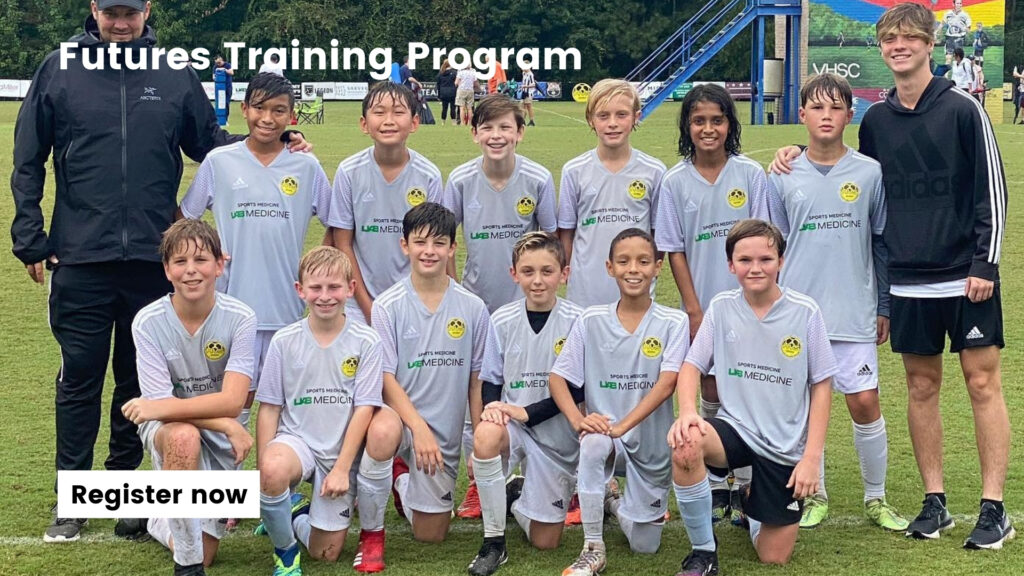 RE:  HVS Futures Training Program
Dear Soccer Families!
Hoover-Vestavia Soccer is excited to announce the HVS 2011 Winter Training Program.  This program is open to any 2011 Boys and Girls soccer players from any soccer club, and will be coached by the Co-Executive Directors of HVS, Tomas Fox and Rocky Harmon.  The Boys will be led by Tomas, while the girls will be coached by Rocky. Staff coaches from both clubs, as well as HVS, will round out the staff.  There are limited spots available. Sessions will be on Monday nights from 6:00pm-7:30pm, and we will finish up with inner-squad matches on Jan 22nd.
To apply for a 2011 FTP Spot - CLICK HERE
We will need the  following information:
Players Name

DOB

Current Team

Current Coach

Session availability for all dates
Dates and venues:
Nov 29th SHAC

Dec 6th   RC

Dec 13th SHAC

Jan 3rd   RC

Jan 10th SHAC

Jan 17th  RC

Jan 22nd- Games at SHAC/ LP
Cost is $175 and includes an adidas jersey.
Players will be selected dependent on the player pool, coaching recommendations, and player availability. Deadline for applications is October 25th. All interested players will be notified of their status, and payment instructions, by November 1st.
Questions?  Please contact Tomas Fox and/or Rocky Harmon.
Thank you
Hoover-Vestavia Soccer Staff