The Director's Cut 2021/22, Vol. 3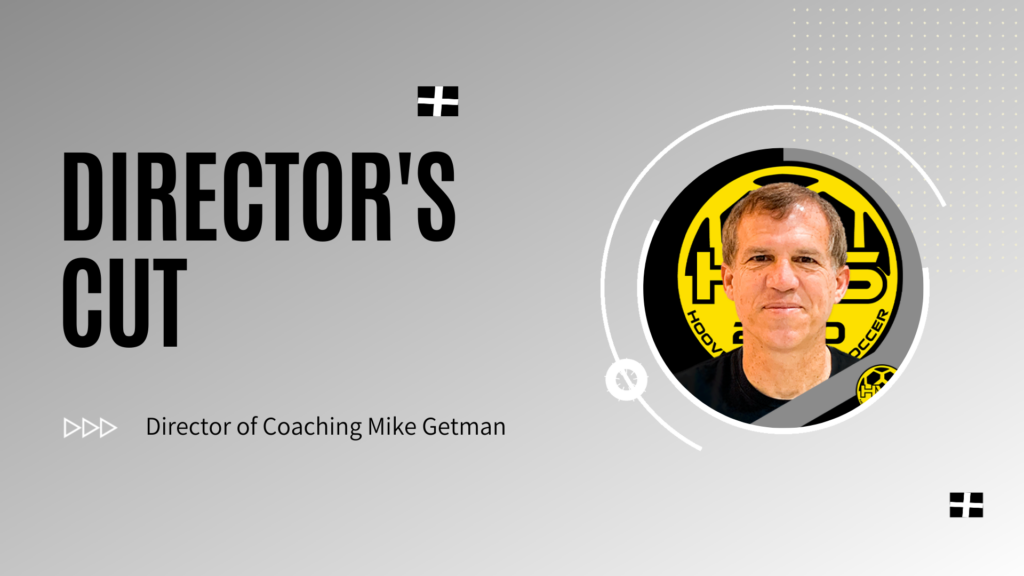 Girls Liberty Cup was challenging and exciting. Four of our teams won championships and all of our teams made great progress as they continue to develop into the great teams we know they can be.
Our boys NPL teams faced off with SSA and SSA North Georgia. Two very good clubs out of the Atlanta area. We continued with the trend of some wins and some losses. Fitness seemed to play a big role in the second games as we could see our teams fade late in the matches. The style of play and the ability to control how the games were played was excellent from all of our teams. I am very pleased with how these teams are coming together.
Our MLS NEXT teams have not played a competitive game yet and will use the upcoming Liberty Cup for boys as more preseason training. Getting several games over the weekend will allow all of our players to get enough minutes for coaches to evaluate them and for each team to continue developing their style of play.
The MLS NEXT game schedule is expected to be ready in the next few days. We have all been waiting anxiously for this to come out. With over 100 clubs participating nationwide, and with some clubs offering all age groups and others participating with just a few teams, it is quite an endeavor to make everything fit. We do know that our first games will be played at home on September 11 against KSA. We also know that our teams will participate in the regular season games, the Winter Festival (Dec. 3-7 in FL), the Inter-League Event (May 13-17), and the Summer Playoffs and Showcase (June 25-27). This schedule will be more complicated than anything we are used to.
You may have seen an online version of the MLS NEXT schedule, but that is not correct. We will have the correct and updated schedule very soon. What we do know is that all of our teams will be competing at a level much higher than we have faced in the past. Change can be scary. But with change comes opportunity.
Our first Fall Symposium was a big success as we hosted Dr. Sweatt and a discussion on Nutrition for girls. Over 100 families took part in this event. We will be putting on a similar event for boys a little later in the fall.
COVID continues to take a toll on our players and on our teams. With players going back to school we are already seeing an uptick in the number of COVID cases and exposures amongst our players and staff.
Please continue to follow the proper protocols to keep yourself and everyone else healthy. DO NOT share water or water bottles during practice or games. DO wash your hands often and wear a mask anytime you are indoors and within 6 feet of other people. Continue to practice social distancing. If you are not vaccinated, wear a mask outdoors when you are near other people and not involved in physical activity. Please continue to report positive tests, symptoms, or exposure to our COVID Committee through our online portal.
We are beginning an in-depth Social Media campaign to keep everyone up to date on what is happening with HVS. Please follow us at:
Twitter:           @HooverVestavia
                        @getmanm
Facebook:       @hoovervestaviasoccer
Instagram: hoovervestaviasoccer
Thank you for all that you do to support your children and our club.  We look forward to seeing you on the field.
Sincerely,
Mike
Mike Getman
Director of Coaching