COVID-19 Policy Updates for HVS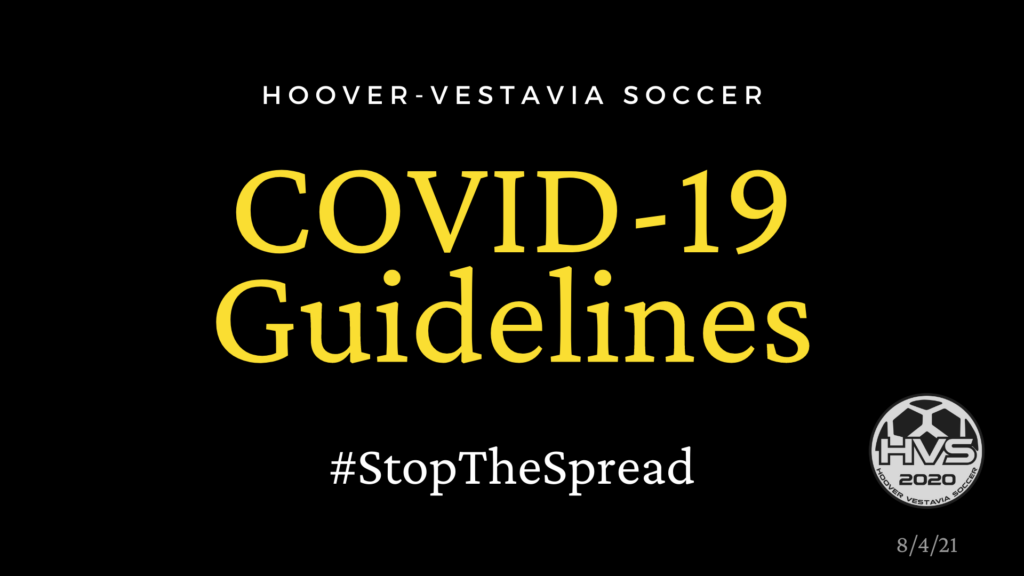 RE:  COVID-19 POLICY UPDATE FOR 8/4/21
As we enter the new season this Fall, HVS has updated its COVID-19 policies.  Please make sure to read all policies regarding COVID-19 precautions, action steps, and more to protect not only yourselves but to protect others.
Please follow all Federal, State, Local, and Club guidelines as we move into the soccer season.  You can read below for the links to our policies and reporting portal online.
Questions regarding policy?  Please use the COVID-19 portal.
COVID-19 REPORTING
Questions about eligibility surrounding COVID-19 exposure or need to report symptoms or a test result?  Please complete the online form and our COVID-19 Committee will be in touch with you.
If you don't know or you or anyone in your household feels ill or exhibits signs or symptoms of COVID-19, please do not attend training and consult your Health Care Provider immediately.
COVID-19 POLICIES - Updated 8/4/21
Please note, the submitter must be logged into BYGA to submit this form online.