HVS announces all Boys 2nd teams will play in the National Premier League!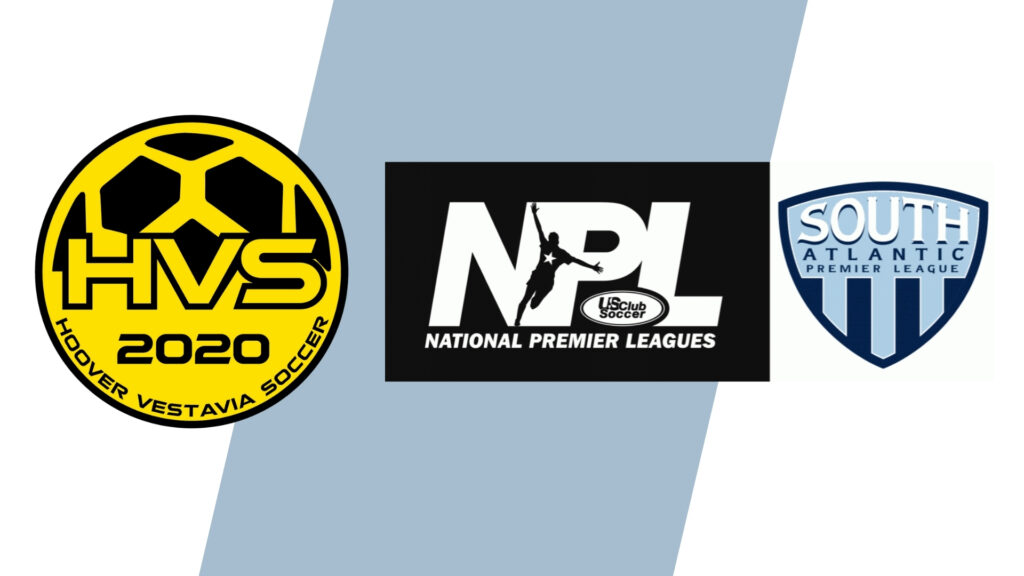 Media Release  3/30/21
Hoover-Vestavia Soccer (HVS) is excited to announce that all Boys 2nd teams of the club will now play in the National Premier League - South Atlantic.  In addition we will add three more age groups to our list of 2nd teams for 2021.  HVS will now have boys 2nd teams in the U19, U17, U16, U15, U14, and U13 age groups.  
Hoover-Vestavia Soccer is dedicated to the development of top-class players in the state of Alabama.  We are proud of the many professional and national team players that have come through our programs.  Chris Richards, Brandon Servania, along with JJ Williams are just a few of the current pros from our area that grew up in our clubs.  We combine great players with great coaches, to create a training environment that allows our players to reach for the stars.

The NPL - South Atlantic Division includes:
Hoover-Vestavia Soccer (AL)

United Futbol Academy (ATL)

Southern Soccer Academy (ATL)

AFC Lightning (ATL)

Tormenta (GA)

SC Surf (SC)

Charleston SC (SC)

Charlotte SA (NC)

Barca Academy-Charlotte (NC)

Wake FC (NC)

Triangle Utd. (NC).
With our 1st teams moving into MLS NEXT, moving our 2nd teams to the NPL was a logical progression. Providing more opportunity for players to compete at the regional and national level is what we want for our club. HVS players who play on our NPL teams may also have opportunities to train and play with our MLS NEXT teams.

Mike Getman, Hoover-Vestavia Soccer, Director of Coaching.
HVS played in the NPL this past year so we know what a strong league this is. Being able to provide more players with this level of competition is a great step for our community.

Tomas Fox, Hoover-Vestavia Soccer, Co-Executive Director
Our goal has been to build a partnership that provides quality training and competition for young soccer players in our area. We are excited to know the NPL recognizes the strength and depth of our club and invited us to enter our second teams.

Rocky Harmon, Hoover-Vestavia Soccer, Co-Executive Director
Hoover-Vestavia Soccer ID Dates / Tryouts are now open for registration - Click Here to Register!
Questions?  Click here for our DPL FAQ downloadable PDF!
For more information on Hoover-Vestavia Soccer (HVS):   www.hoovervestaviasoccer.com
For more information on the National Premier League (NPL):  https://www.usclubsoccer.org/npl