DPL Announces Hoover-Vestavia Soccer as its Newest Addition!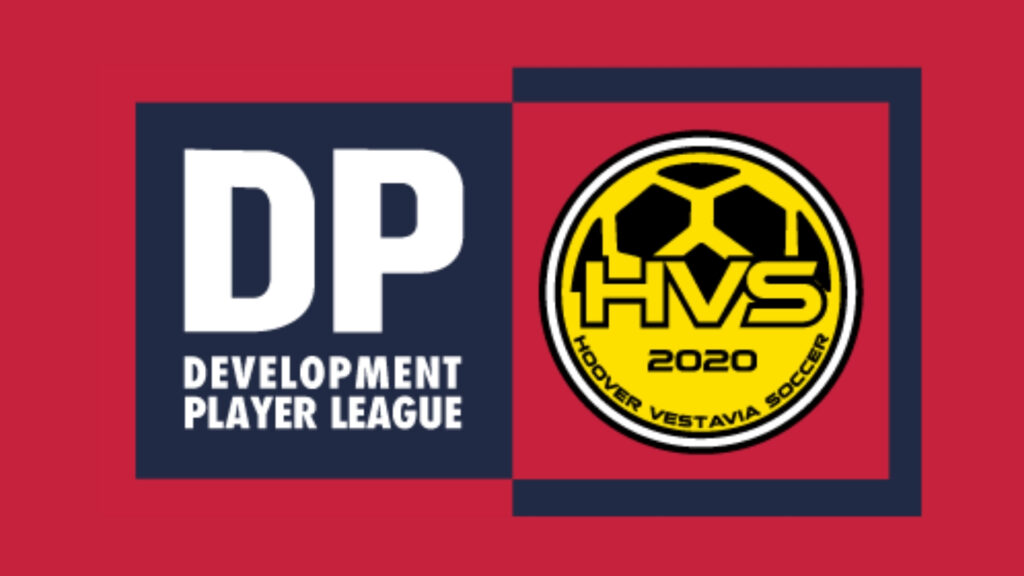 Media Release  3/18/21
Hoover-Vestavia Soccer (HVS) is proud to announce that the HVS girls teams have been selected to participate in the Development Players League.  DPL is the elite club league organized for the purpose of developing the best female players (FAQ Downloadable PDF - Click Here!)
HVS will be the only club in Alabama that is a member of the DPL.
HVS teams will compete against elite clubs like AFC Lightning, Southern Soccer Alliance, Inter Atlanta and others.
Hoover-Vestavia Soccer is dedicated to the development of top-class players in the state of Alabama.  We are proud of the many professional and national team players that have come through our programs.   We combine great players with great coaches, to create a training environment that allows our players to reach for the stars.
We are excited to be joining the DPL and we know that this will benefit our players and coaches alike.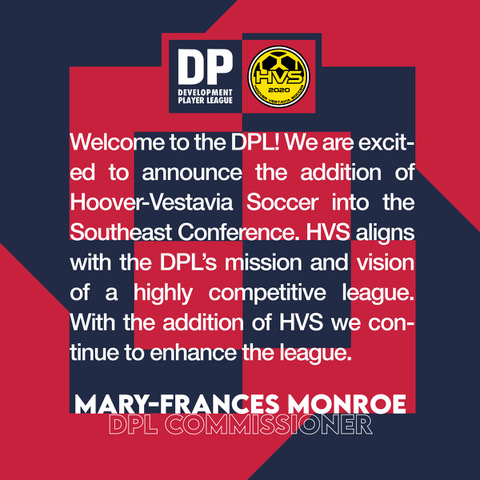 "Everyone at HVS has been working hard to provide the best environment for the growth of our players and our sport.  Quality Coaches, Players, and Facilities have been in place from the start.  Now we have a playing platform that will allow for our continued growth. "

– Mike Getman, Hoover-Vestavia Soccer, Director of Coaching
"At Hoover-Vestavia Soccer we are excited about having the opportunity to compete in the DPL and to offer this opportunity for players. This is a great opportunity for all players out there who are trying to compete at the best level you possibly can" 

– Tomas Fox, Hoover-Vestavia Soccer, Co-Executive Director
"This is a big step forward for our girls program. We are thrilled with this opportunity to compete at a higher level."

– Rocky Harmon, Hoover-Vestavia Soccer, Co-Executive Director
Hoover-Vestavia Soccer ID Dates / Tryouts are now open for registration - Click Here to Register!
Questions?  Click here for our DPL FAQ downloadable PDF!
For more information on Hoover-Vestavia Soccer (HVS):   www.hoovervestaviasoccer.com
For more information on the DPL:  www.dpleague.org